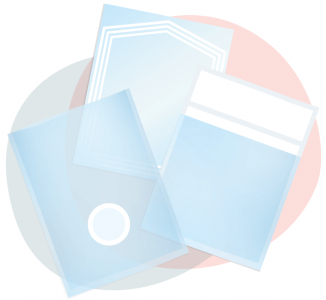 Based on years of experience and technological breakthroughs for hospital sterilization packaging, SPS Medical developed solutions dedicated to the Medical Device Manufacturers.
These solutions mainly include preformed sterile barriers systems aimed at manufacturers packaging smaller volumes, or devices requiring manual handling. These are available as individual pieces and rolls.
SPS Medical offers fully customizable Header bags, Vented bags and Peel pouches with strong and reliable combinations of film laminates (various thicknesses, strengths and compositions), and a selection of best in class porous materials (polymer reinforced natural fibers, cellulosic natural fibers, and polyolefin).